Much like the professions of our police officers, firefighters, and Emergency Medical Technicians (EMTs), Senior Helpers is a home health care business rooted in helping others and giving families peace of mind. That's why we're pleased to offer a discounted franchise opportunity for first responders.
If you're reading this, there's a good chance you're a first responder. If that's the case, let us start by thanking you for your service to our communities. The work that our policemen, firemen, and EMTs do keeps us safer and more comfortable in our homes. At Senior Helpers, we like to think we offer a similar peace of mind to our clients and their families, which is why we'd like to extend an invitation with an excellent franchise opportunity for first responders: We're offering a 10% discount on our franchise fee to first responders who want to enter the home health care business with us.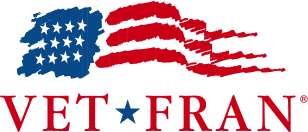 A Perfect Franchise Opportunity for First Responders
So, what exactly is it about Senior Helpers that makes us such a great match for first responders? For starters, as we touched on above, our missions are founded in the same idea: helping others and giving them peace of mind.

As a first responder, you're the type of person who enjoys helping people; you might even say you thrive on it. You wouldn't be working in a field that requires so much time, dedication, and risk if making that difference every day wasn't so important to you.

Plus, the nature of your job is similar to ours: You're used to working on a schedule, but needing to be flexible, react, and dash into action at a moment's notice. Similarly, with Senior Helpers, sometimes a caregiver's job with a client is as simple as spending time with them, and others it's very active in helping them do daily tasks and move around their homes.

Ultimately, you understand how an industry that revolves around helping others should look, and you have the skills, experience, compassion, and empathy to run a home health care business that does that job, which makes Senior Helpers a great personal and professional transition for first responders.
What Are the Perks of Investing in a Franchise?
While there are many advantages to investing in a franchise, we'll highlight a few of the bigger ones here that makes Senior Helpers a great franchise opportunity for first responders:
An Established Brand
We've already done significant legwork for you in terms of both building our business and building our brand – because it's just as important to have potential clients know who you are ​as it is to provide excellent products and services. When you launch your franchise unit, an established brand makes a huge difference in how quickly you can build your clientele.

A Business Plan
You get to simply follow along the outline that we give you. From the jump, you're provided with the blue print to how we have successfully built and run our business – to the point of international expansion.

Financing Assistance
As a franchisee, banks and lenders are more apt to approve financing – and oftentimes in bigger amounts and with better interest rates. Why? They want to know that they're making a good investment ​when they loan you money. Having a business plan and a history of costs expended versus revenue generated will ease their minds in a way a new business owner doing it on their own would not.

Expert Franchisee Training and Support
We want to see you succeed, which is why we offer ongoing training, professional development, and a support system to help guide you for the life of your business.
If you or someone you know is a first responder looking for a franchise opportunity, why not take the next step with a home health care business?

Contact us today to speak with a representative and learn more about continuing your journey with Senior Helpers.